Dave Hannon, President, began as a rank-and-file member and delegate of CHCA District 1199, NUHHCE, working as a psych tech at St. Vincent's Behavioral Health. In the first two years of working for CHCA, Dave helped over 500 workers form a union at Norwalk Hospital, in two bargaining units, and 900+ workers form a union at Danbury Hospital, negotiating all three initial contracts, as well as successor contracts in other facilities. Dave was elected, then re-elected Executive Secretary of CHCA and later took over as Secretary/ Treasurer, after a horrible personal tragedy forced his colleague out on a leave. Dave has an unwavering belief in the necessity and the power of workers joined in solidarity. As President of CHCA Dave will model and practice solidarity, support both our union sisters and brother and those workers who do not have a union, and ardently defend the right to collectively bargain and to strike if necessary.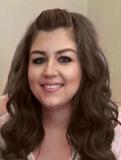 Jessica Ellul, Secretary/ Treasurer, began her journey in labor with a five-year fight to organize 900 coworkers at Danbury Hospital. Jessica was elected as the first President of her Bargaining Unit 901and to CHCA's Executive Board. The organization of Unit 901 unveiled a talent for organizing as well as a talent for reading, interpreting, and writing contract language. In 2017 Jessica received the Kate Mullaney Courageous Young Workers Award. In 2018 Jessica was invited to be a guest speaker at the AFSCME International Convention in Boston and traveled to Las Vegas VMO Training with AFSCME to speak on a panel and assist in organizing 30,000 state workers. Jessica was guest speaker on the AFSCME New Wave Podcast and featured in AFSCME WORKS magazine. In 2019 Jessica was hired as an internal organizer at CHCA and as first time Lead Negotiator successfully negotiated Unit 901's successor contract. Her dedication to CHCA District 1199, NUHHCE is unmatched. Jessica is mom to furbaby and office mate Stella who can be seen during zoom calls. When she isn't working you can find her playing piano, cooking for friends and family, or on the hunt for the next organizing campaign.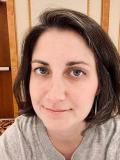 Kerry Florio-Munroe, Executive Secretary, was raised in a Union household. After falling in love with volunteerism, community action and politics studying at The George Washington University, Kerry moved back to Connecticut. For eight years Kerry watched her employer whittle away benefits, freeze pay, and discipline unfairly. In 2015 this led to her participation in the organization of bargaining unit 1213 as well as Negotiating Committee membership for the initial and successor contracts. Kerry wanted a voice in her workplace, a contract, and the solidarity of Union Membership. A love of interpreting contract language with extensive work on grievances and arbitrations Kerry found her niche in labor. Kerry was elected to CHCA's Executive Board and in early 2020 was hired as part time Internal Organizer. As a woman under forty Kerry is excited to bring her love of labor as well as her experiences community organizing and in the nonprofit world into her role. Kerry is the President of the Fairfield Chapter of the Western Connecticut Area Labor Federation. In her free time Kerry can be found with her husband and three boys.