Dave Hannon, President: [email protected]
Jessica Ellul, Secretary/Treasurer: [email protected]

Kerry Florio-Munroe, Executive Secretary: [email protected]
   Anne Fenelon, Internal Organizer: [email protected].               
Anne was born in Haiti. At 16 she moved to the US and faced the challenges of a new country, language, and culture. Anne's determination led her to graduate high school and attend SUNY Oswego. In 2003 she earned a B.A. in Political Science. During university, Anne interned at the NY State Legislature and became fascinated with the labor movement. In 2005 she began her career with NEHCEU District 1199 as an internal organizer representing healthcare employees throughout Connecticut. Anne went on to George Mason University where she earned a master's degree in Organizational Development and Knowledge Management (ODKM) with a focus on Labor-Management and Relations. In 2016, Anne joined CHCA and immediately started representing Members and assisting in contract negotiations. Anne loves spending time with her seven-year-old daughter, going to church to worship and is an accomplished home chef.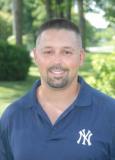 Eddie Gadomski, Internal Organizer ([email protected]).
Eddie worked at Waterbury Hospital for 32 years in Information Services as a Desktop Support Tech and served as the union delegate for the department. In 2019 he was a member of the negotiating committee for the Tech contract. After his position was outsourced, Eddie's passion for workplace solidarity led him to accept a position as an Internal Organizer with CHCA. In his free time he enjoys spending time with his family including 3 grandchildren. Eddie is a sports enthusiast and director of Amateur Baseball for the AABC in CT.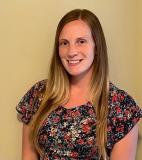 Brittany Morazes is the Office Manager ([email protected]) of Connecticut Heath Care Associates. She grew up in Fairfield and graduated from Fairfield University with a Bachelor of Science in biology and minored in Spanish studies. Since 2015 Brittany has been keeping the office running smoothly and efficiently. In her spare time she enjoys spending time with her family, cooking, gardening and outdoor activities. She lives with her husband, beautiful new baby and two cats.